How do I Become a Registered Environmental Manager?
Submitted on Tuesday, May 21, 2019 - 3:45pm
Registered Environmental Managers are responsible for the environmental management of a company. They plan, execute, and monitor the company's environmental procedures and practices to the benefit of employees and the environment. This position has a lot of responsibility and requires applicants to be well educated, qualified, and experienced. Additionally, applicants must pass a certification exam to attain the credential.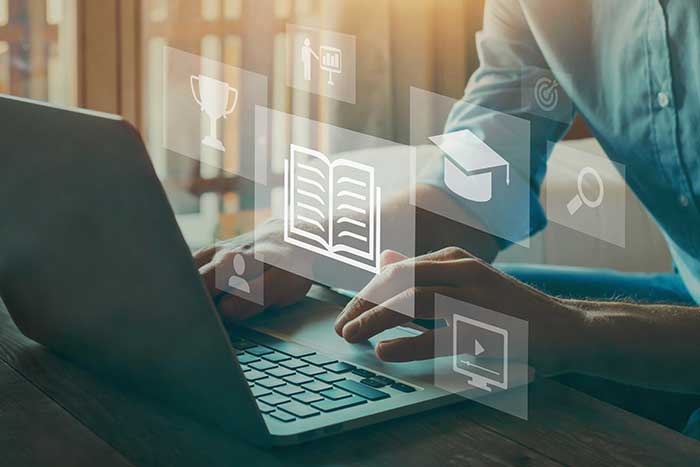 What is a Registered Environmental Manager (REM®)?
Environmental professionals with the required education and experience can become a Registered Environmental Manager. In this position, they are responsible for overseeing the environmental policies and practices of the company. They are responsible for day -to-day operations, employee training, and the execution of the company's environmental policies. The Registered Environmental Manager is a leadership position with responsibility throughout the company. 
What Skills Contribute to the Success of an Environmental Manager?
As an Environmental Manager, you need to develop some vital skills that will set you apart and help you succeed on this career path. You can develop some of these skills before even getting your first job. In other cases, you gain the expertise based on your experience on the job, continuing your education, or through volunteering opportunities.  
Understanding the skills required of an Environmental Manager can enhance your resume by mentioning them and doing what it takes to gain the expertise. Keep reading to learn more about the competencies needed of an Environmental Manager: 
Project management
This is one of the most highly sought-after skills for an Environmental Manager. It covers key concepts required in project management, including evaluating data, developing scope, selecting contractors, competitive bidding, project tracking, and budget forecasting. As a manager, you will be involved in different projects, making the skill a clear requirement for the successful execution of all your duties. 
Procedures
Procedures refer to your ability to establish a set of ways in order to do something. You may consider this the development of an action plan for your team. When you possess this expertise, you can confidently create a roadmap that avoids confusion as your team works towards a common goal. A Certified Environmental Manager that puts procedures into action can promote positive practice and set good precedence in motion.  
Oversight
This position is crucial because you will often find yourself monitoring a process or a situation. For example, you may have to provide oversight to correct all regulatory deficiencies or provide oversight for unknown environmental sampling.  
Diligence
A diligent person can be trusted to audit, investigate, or review something in a way that confirms the authenticity of provided facts. For instance, you may have to evaluate another party's financial records to confirm whether you should transact with them. In the role of an Environmental Manager, due diligence helps you manage environmental investigations, audit hazardous waste disposal areas, and others. 
Ensure compliance
The skill can help you ascertain that all the established standards are being followed. Ensuring compliance will help you as a registered environmental professional monitor proposed and current regulations on how they impact operations. It also comes in handy when designing policies and instructions, alongside performing complex technical work.
What are the Benefits of Becoming a Registered Environmental Manager?
Certification as a Registered Environmental Manager has many benefits for your career. It immediately elevates your status and speaks to your qualifications and expertise as an environmental professional. Here are some of the benefits you can expect from environmental professional certification and registration: 
It gives you professional recognition
Getting registered recognizes your knowledge and experience as an Environmental Manager. It shows that you have a high level of competence to execute the duties required of this role. Through this registration, you also confirm your commitment to act with integrity and in the company's best interest.  
Add this to the fact that the certification is recognized by the US Government and military, and individual states. It assures all involved parties of your education, qualifications, knowledge, and experience. It also provides you with opportunities for advancement into leadership in environmental management. 
Demonstrate your ethical commitment
Working as an Environmental Manager requires you to uphold the highest ethical standards possible. That's because the position would often expose you to scenarios that may require comprises. However, as a certified professional, it means that you have undertaken the training needed to help you objectively make an ethical decision. 
A certified hazardous materials manager agrees to be bound by the industry's code of conduct and rules. You acknowledge that breaking these ethical standards puts your certification in doubt. That is what makes you stand out from peers and may even allow you to get additional opportunities in the future. 
Join a nationwide community of registered Environmental Managers
NREPSM registered environmental professionals are spread across different states, and they are all united by their commitment to professional excellence. By registering, you get to join this elite community of Environmental Managers and take your career to the next level.  
Boost your earning potential
Becoming a registered Environmental Professional requires you to invest time and effort in the whole process. It involves gaining and certifying highly-in-demand skills. As a result, any potential employer will be happy to have you as part of their team.  
Organizations understand the high cost involved in earning the certification. As such, they will offer you a competitive salary to keep you on the team.  
Additional benefits include participation in credential development, national conferences, environmental education programs, and local and regional affiliated organizations. You will be listed in the NREP'SMs Official Registry of Environmental Professionals and enjoy the benefits of national recognition. 
How do I apply to become a Registered Environmental Manager?
Applying for certification in environmental management is one of the easiest undertakings. Follow the below steps to get started: 
Step 1: Log in to your account or create a new account
All registrations are done online from your account. Thus, your first step is to log in to your NREPSM account by providing a username/e-mail address and set the password. If you do not have an account yet, you can create one here. Fill in all the required details. Remember to keep your passport-size photo nearby for uploading. 
Step 2: Make the required payment
The registration involves two key payments that must be done to complete the process: (1) the application fee of $150 and (2) the exam cost of $200. Please note that you will first pay the application fee before paying the exam fee. The options for exam payment or exam retake are only available after the application approval.  
Step 3: Get ready for your exam
After application approval, you will be able to pay for your exam. It's advisable not to rush into scheduling the exam date. Instead, take time to go through the relevant Environmental Manager Study Guide and even possibly attend an online workshop.  
Step 4: Pass your exam
When ready, take the compulsory exam to receive the much-coveted Registered Environmental Manager credential. The Certification type classifies as Project Management/Coordination Programs.