The Role of Compliance Officers in Water, Safety, and Public Health
Submitted on Tuesday, August 10, 2021 - 10:30am
Are you trying to figure out a compliance officers' responsibilities? Well, you are in the right place. In this post we will take you through all the important roles that compliance officers play. 
To begin, compliance officers are professionals who help companies meet their regulatory and legal requirements. These individuals understand internal policies as well as external regulations.  
Working as a compliance officer can be quite rewarding as it involves tackling a broad scope of duties and responsibilities. We've narrowed down some of the most common responsibilities of a compliance officer so that you understand what to expect in this role. Read on to learn more.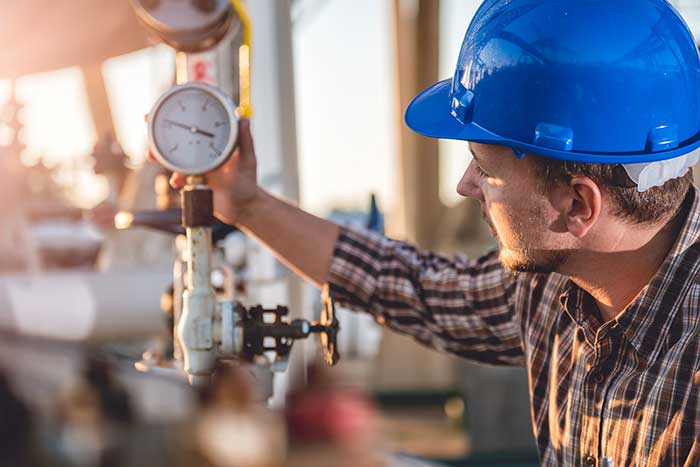 Perform Risk Assessments
Whether you are looking for a bank compliance officer job description or any other industry, one of the key things that compliance officers do entail risk assessment. You could argue that this is one of the crucial duties assigned to this profession.  
The professional must undertake a detailed risk assessment. Failure to do so means the company gets exposed to risks that they are not aware of. That translates to bad business decisions, destroyed reputation, lawsuits, and innumerable other headaches.  
As a compliance officer, you will be playing the key role of gauging what potential hazards the company faces and the likely outcome when the hazard manifests. As mentioned above, you cannot afford to overlook the significance of hazard identification.  
Keep Up to Date with Relevant Laws and Regulations
Businesses operating in any given industry have to follow certain laws, regulations, specifications, and guidelines. When these laws and regulations are violated, the business will pay costly fines and, in worst-case scenarios, face closure.  
That is where compliance officers become crucial members of the entire organization's team. Compliance officers' responsibilities involve helping organizations understand the latest laws and regulations and what must be done to remain compliant. They understand that these laws can change at any time and will do all it takes to ensure an organization does not become subject to violation investigations. 
When keeping up with regulatory compliance, you need to understand that it differs from corporate compliance. Regulatory compliance focuses on external legal mandates set by the government or state.  
Monitor compliance with laws, regulations and internal policies, and non-compliance issues
A senior compliance officer's job description also covers the need to monitor compliance with laws, regulations, and internal policies. That is, you will be directly involved in assessing existing regulations to ensure that all laid-down requirements are met.  
The monitoring involves assessing an organization's staff, their take on compliance and whether or not they understand exactly what is involved.  
Effective monitoring does not just involve using traditional tools such as checklists. In any case, checklists simply rank as snapshot tools. They only show the status of compliance at the time of completion. 
As a compliance professional, you'll need to master how to use professional tools for real-time monitoring. That gives you continuous assurance that the organization follows the set regulations and standards. Such tools can help highlight non-compliance as it happens in real-time. 
Ensure That Your Findings Are Recorded and Followed Up with Management So That Issues Can Be Rectified
Compliance professionals take up the important role of recording findings and following up with the management. Your focus is not just to monitor issues. You have to record all the key monitoring outcomes (positive and negative) and bring them to the management's attention.  
The management takes priority when it comes to getting informed on what's going on in the business. They will appreciate this early notification because it would help in the speedy rectification of any underlying problems. 
Educate Employees on Regulations and the Impact on the Organization if These Aren't Complied With
A detailed compliance manager job description never fails to mention the need for ongoing education. Organizations often have a hard time engaging their staff in compliance training. That's where your role carries importance. 
You need to develop training ideas that will impart knowledge to all involved parties.  
As you do so, remember that most employees do not consider compliance to be their job. Thus, your role would be to bring the overall organizational impact to their attention if they fail to remain compliant.  
Report Back to Business Functions on Current Risk and Compliance Performance and Escalate Areas of Concern
Generating reports forms an important part of a compliance officers' responsibilities. The reports highlight how well the firm is performing regarding compliance and indicates key areas that need immediate attention. 
Generally speaking, the report should answer some vital questions such as: 
Has the company complied with existing regulations? 
Does the company have dependable measures that ascertain compliance? 
Steps to take to improve compliance? 
Compliance reporting is vital to the organization because it gives the management a true picture of its current compliance position. Also, industry regulators may need certain reports which fall within the compliance officers' responsibilities to produce. 
The reports matter because they show the current state of the company on compliance. Some customers may also require these reports before conducting business with you. For instance, they may want to know how you perform regarding their data protection. 
Contribute to Robust and Effective Compliance Controls Within the Organization
Just informing and educating people regarding compliance does not necessarily yield desired results. Organizations need to develop measures that ascertain enforcement of these compliance requirements.  
A compliance professional takes on the responsibility of executing these controls. He/she works closely with all other departments to create processes and put in place risk management systems that ensure adherence to laws and regulations, and corporate policies.  
The professional is also involved in enforcing all the internal and external recommendations.  
Review Marketing Materials, Presentations, and Websites to Ensure Compliance with Regulatory Requirements
Every business needs to undertake some form of marketing to remain ahead of the competition. Similarly, the business generates presentations and uses its website to reach out to the target audience.  
As important as these communication media may be, they are also the gateway for vital compliance violations. Thus, it is the compliance officers' responsibility to ensure that all marketing materials, presentations, and websites conform to existing regulations within the industry.  
Help in providing Internal Information During Regulatory Requests
Organizations are normally subjected to compliance audits to ensure that they are updated with the existing laws and regulations. When auditors make regulatory requests, the compliance officer is normally the first point of contact and provides the required internal information.  
During compliance auditing, the organization undergoes a detailed review to ensure it adheres to regulatory guidelines. The exact information that the compliance officer has to provide depends on whether their organization is a private or public company and also depends on the industry.  
For instance, those in the healthcare sector may find themselves wondering what is the role of a compliance officer in healthcare? Generally, compliance officers in this industry handle similar roles as others, except that their scope of work tends to be unique considering the sensitivity of data involved.  
Perform Various General Administrative Duties
As a compliance officer, there are several administrative roles that you need to be well-versed with. These include creating files, maintaining current administrative projects, and generally helping design and implement administrative processes.  
You should also facilitate communication between legal and regulatory departments to ensure consistent knowledge on all new rulings affecting the company.  
Collaborate with Other Departments to Create a Culture of Compliance
Building a culture of compliance is not a one-off thing. Neither is it something that just one person can do. Instead, you have to work closely with all other departments to help establish the culture of following regulatory requirements.  
Everything starts with the organization's leadership if you want to successfully change its culture. That's why the compliance officer has to liaise with the management to help set in motion the desired culture. Some of the things that you will find yourself doing include incentivizing ethical behavior, correcting compliance mistakes, supporting the adoption of effective technology, among others.  
Organizations are operating at a time when laws and regulations change rapidly. Similarly, employees are under intense pressure to meet the requirements of their jobs. That makes the position of a compliance officer vital.