CRCM Workshop September 2022
Submitted on Monday, August 1, 2022 - 1:15pm
According to the United States Environmental Protection Agency, "The risks associated with the use of refrigerants in refrigeration and air-conditioning equipment can include toxicity, flammability, asphyxiation, and physical hazards. Although refrigerants can pose one or more of these risks, system design, engineering controls, and other techniques mitigate this risk for the use of refrigerant in various types of equipment." 
Part of managing that risk involves the proper training of personnel, which is why the Certified Refrigerant Compliance Manager (CRCM) certification exists. NREPSM will offer a two-day, online workshop and examination for professionals able to manage refrigerant-related environmental and safety issues.
Interested in learning more about our certifications?
Administered by Sphera Solutions (previously known as IHS), the examination will determine if applicants possess the requisite competence and skills for buying, transporting, using, storing, and disposing of refrigerant. Prior to taking the examination, participants should be familiar with the main duties of a refrigerant compliance manager, which include the following: 
Gathering and distributing information on refrigerant rules, regulations, and technology 
Coordinating refrigerant purchases and disposal 
Maintaining records of refrigerant inventory and use 
Developing and implementing refrigerant management policies and controls 
Ensuring regulatory compliance through the use of a refrigerant management plan schedule 
Participating in budgeting for refrigerant management 
Training and managing all personnel in the safe handling of refrigerants 
Reducing risks associated with refrigerant handling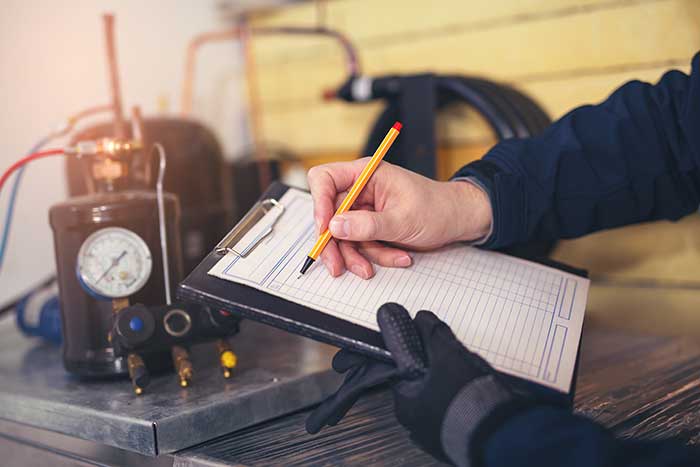 In addition to passing the exam, applicants will need a combination of five years of education and/or experience in refrigeration compliance, environmental engineering, or a related field in order to receive CRCM certification. The exact level of experience required will depend on the applicant's level of education. 
The online workshop will take place September 21-22, 2022 and will be followed by the examination. The workshop fee is $2,000.00, and the exam fee is $200.00. There is no application fee.  
For more information, please contact Sphera Solutions' Mark Harbin at mharbin@spherasolutions.com.