NREPSM to Offer Online Workshops for its REM® certification
National Registry of Environmental Professionals® (NREPSM) is excited to announce that it will now be offering online workshops for its Registered Environmental Manager (REM®) certification! Previously, NREPSM only offered in-person workshops for its REM® certification.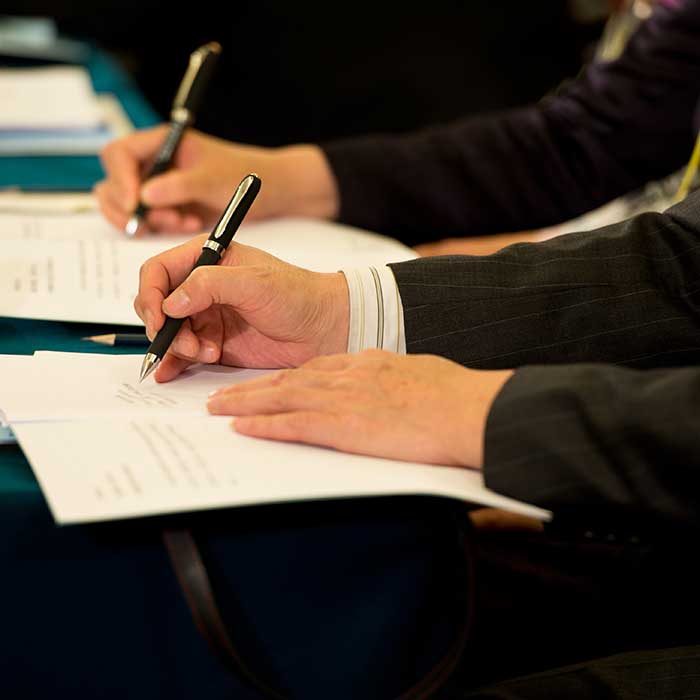 The Online Workshops
You can earn an environmental diploma online by participating in these online workshops, which will consist of five sessions, once a week. Each session will range from 1 to 3 hours long. These sessions will be on Wednesday and Thursday afternoons, from 1 to 4 p.m. CST. Attendees will receive a workshop binder and will be required to purchase a Study Guide. They'll also receive Meeting Entry Info (Zoom or GoToTraining) and the instructor email. Recorded sessions will be available. 
These workshops are intended to provide professionals with instruction to prepare and review for the REM® examination. 
Workshop Candidates
NREPSM will accept 10 candidates for the online workshops. You must be preapproved through NREPSM. Applications must be completed online. The online workshop application will go live in early May.  
In order to be accepted, applicants need to have fulfilled a number of prerequisites, including: 
A Bachelor's degree in an environmentally related discipline (e.g., physical science, health science, biological science, environmental science engineering)  
A minimum of five (5) years of experience in a field directly related to environmental engineering, health, science or management 
Please note that applicants may substitute three (3) years of applicable work experience for one (1) year of educational experience. However, understand that candidates cannot substitute education for work experience. 
An Environmental Officer Training Course Built on DIN EN ISO 19011
Based on the DIN EN ISO 19011 protocol, an international standard that guides management systems auditing, this Registered Environmental Manager workshop is structured around three specific modules: 
Module 1: instilling an understanding of federal, state, and local environmental laws and regulations, as well as the obligations of organizations and commitments of environmental professionals, which include implementing and enforcing applicable regulations 
Module 2: understanding how to develop and execute an environmental program that meets applicable legal requirements in an organizational context 
Module 3: learning how to audit plans and systems for organizations, communicate the need to necessary changes, and manage both cooperative and challenging or resistant management personnel 
The implementing of these three modules will encompass the following topics during the environmental management course online workshop:  
Professional Ethics 
Basics of the Regulatory Process and Environmental Laws 
Clean Air Act (CAA) 
Clean Water Act (CWA) 
Safe Drinking Water Act (SDWA) 
Comprehensive Environmental Response, Compensation and Liability Act (CERLA) 
Resource Conservation and Recovery Act (RCRA) 
Emergency Planning and Community Right-To-Know Act (EPCRA) 
Toxic Substances Control Act (TSCA) 
Hazardous Materials Transportation Act (HMTA) 
Federal Insecticide, Fungicide and Rodenticide Act (FIFRA) 
Occupational Safety and Health Act (OSHA) 
Sustainability and Pollution Prevention 
National Environmental Policy Act (NEPA), Endangered Species Act (ESA), & National Historic Preservation Act (NHPA) 
Code of Ethics, EH&S, Standards/Management Systems, & Audits 
The Exam
NREPSM will be using Schroeder Measurement Technologies (SMT) testing for the exam. In existence since 1995, SMT is a credentialing agency that works with scores of organizations in different fields such as financial planning, health care, cosmetology, and more. Working closely with NREPSM, the REM® exam that SMT has helped craft accurately measures applicants' knowledge of industry standard guidelines for this highest level of professional and managerial environmental certification.  
Reputation and Responsiveness in Environmental Management Training
The environment management training and international environmental courses offered by NREPSM do more than provide an academic credential. Our environmental training courses prepare professionals to tackle challenging professional situations. From having a Certified Environmental and Safety Compliance Officer® implement best practices in an industrial setting to a Mold Awareness Specialist crafting a plan to remediate a dangerous space to a Certified Refrigerant Compliance Manager safely disposing of dangerous product, NREPSM provides environmentally oriented specializations with the tools to help the environment, other professionals, and themselves. No wonder more than 15,000 people have chosen to become certified by NREPSM. 
But while all of the online environmental certificate programs offered by NREPSM thoroughly equip environmental professionals, the Registered Environmental Manager (REM®) certification is unique. 
What Is the Registered Environmental Manager (REM®) Certification?
Registered Environmental Manager (REM®) is the highest professional/managerial level of NREPSM distinction. This environmental management certificate program is designed for professionals who possess the skills/knowledge to coordinate and manage major environmental health and safety (EH&S) projects and programs; including environmental auditing, hazardous materials management/transportation, and environmental real estate assessment. 
REM® certification is recognized by many agencies including, but not limited to, U.S. Postal Service, National Park Service, U.S. Forest Service, Resolution Trust Corporation, U.S. Air Force, U.S. Department of Energy, Amtrak, State of Alabama, and other state agencies.