CES - Certified Environmental Scientist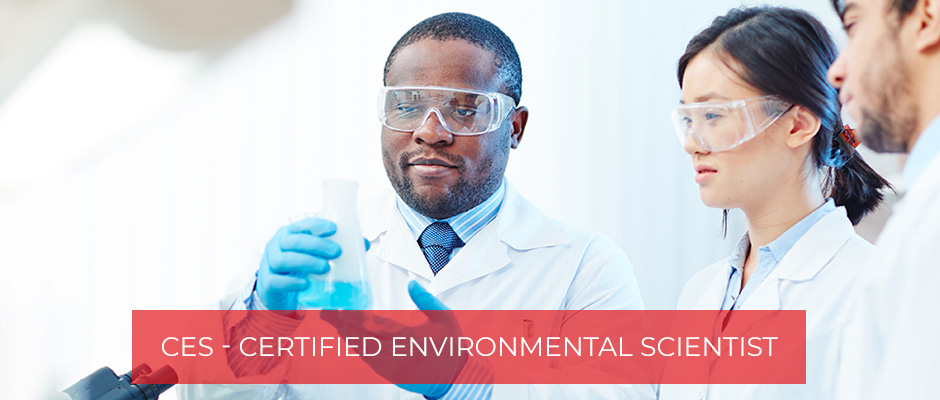 The purpose of the Certified Environmental Scientist (CES) certification is to credential professionals with high understanding of the basic principles of environmental science. The certification provides information related to environmental topics such as Air, Water, Waste, Brownfields, Green Chemistry, Radiation and more.
Education:
Bachelor's degree in an environmentally related discipline. Three (3) years of acceptable work experience may be substituted for each year of an academic degree program (i.e. Twelve years of work experience is equivalent to a Bachelor's Degree).
Work Experience:
Three (3) years of experience directly related to environmental science. Education can NOT be substituted for work experience. Please note: This requirement is in addition to the experience used in lieu of education.
Certification Type:
Science/Technology Programs
Study Guide
This is the recommended study guide for the CES - Certified Environmental Scientist Certification Examination.The guide covers topics such as Air, Water, Waste, Brownfields, Green Chemistry, Radiation and more. (68 Pages in length)