CPWM - Certified Professional in Waste Management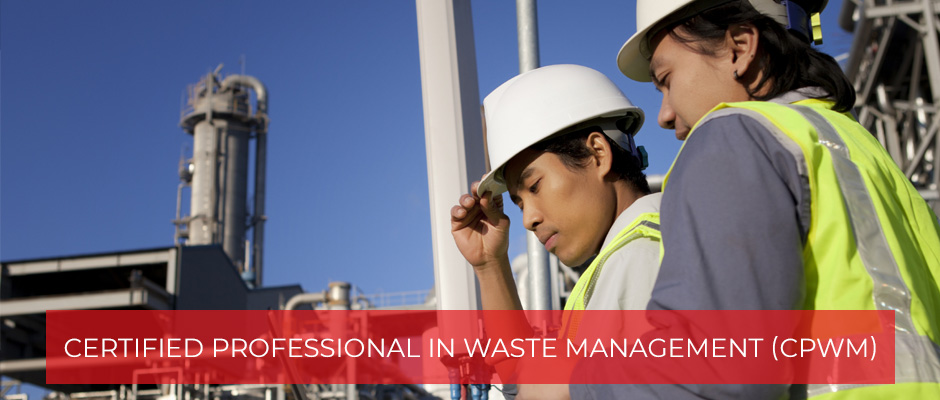 CPWM - Certified Professional in Waste Management is designed to credential professionals responsible for waste minimization and pollution prevention, the voluntary standards and programs related to hazardous waste management, the management and transportation of hazardous wastes, the treatment, storage and knowledge of disposal facilities for hazardous waste and the reporting and record keeping pertaining to hazardous waste and non-hazardous solid waste. CPWM also pertains to zero waste as well as recyclables.
Education:
Minimum of HAZWOPER 40 HR training or a Bachelor's degree from an accredited community college.
Work Experience:
Five (5) years of work experience related to waste management, waste minimization, waste treatment and storage, waste transportation and business management of waste management facilities. Education can NOT be substituted for work experience. Please note: This requirement is in addition to the experience used in lieu of education.
Certification Type:
Project Management/Coordination Programs