NREPSM Announces New CIAQM and MAS Certificate
Submitted on Wednesday, March 10, 2021 - 2:30pm
The National Registry of Environmental Professionals® is announcing the relaunch of two highly-sought after certificates, Certified Indoor Air Quality Manager (CIAQM) and Mold Awareness Specialist (MAS).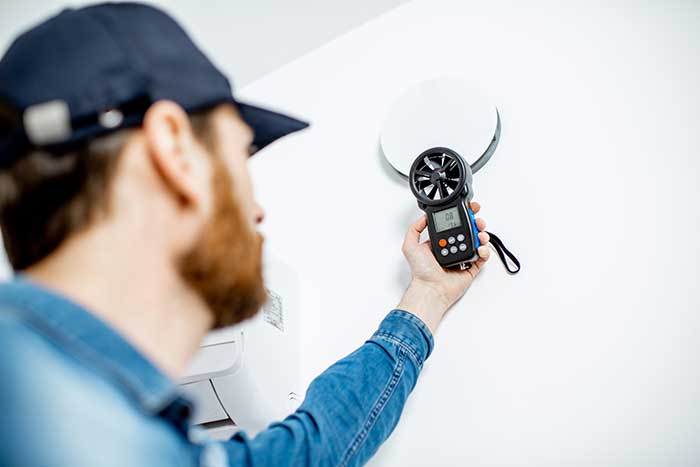 CIAQM Certification
The Certified Indoor Air Quality Manager certification is designed for professionals who conduct environmental monitoring in facilities. This is to identify the health effects of indoor air pollutants on human beings and determining strategies to reduce indoor air contaminants to improve the quality of indoor air. CIAQM professionals also assess exposure to indoor air pollutants. 
This certification can be obtained by someone who has a bachelor's degree in public health, occupational health, and safety, environmental-related discipline, or one of the following certifications/ licenses; OSHA 10hr in Construction Safety and Health - State Licensed Asbestos Inspector - Certified Environmental Thermography Consultant - Certified Microbial Inspector - Certified Indoor Environmental Consultant or Certified Microbial Consultant. Work experience can supplement a bachelor's degree. Refer to the CIAQM certification page to learn more.
MAS Certification
The Mold Awareness Specialist certification is created for professionals who recognize and manage mold issues in facilities. They will identify the health effects of the mold itself and those who may be exposed. A MAS specialist will develop a plan to safely remove the mold and provide practices for prevention.
A bachelor's degree in public health, occupational health, and safety or environmental-related discipline is required to obtain a degree in this field. Again, work experience can be a supplement for a bachelor's degree and more information on that can be read on the MAS Certification page.
How to Apply
Applications can be made through the MAS and CIAQM certification page. There is a $300 fee associated with each certification. To learn more, please call us at (224) 277–8594, or email us at customerservice@nrep.org.
About the NREPSM
Since 1987, the National Registry of Environmental Professionals® has provided credentialing for those desiring to work in the environmental fields. An accrediting nonprofit, NREPSM is the largest organization in its field and is recognized by governmental bodies such as the United States Department of Energy (DOE) and United States Environmental Protection Agency (EPA). It boasts more than 15,000 members who demonstrate the highest professional aptitude and hold to impeccable ethical standards.