RIHP - Registered Industrial Hygiene Professional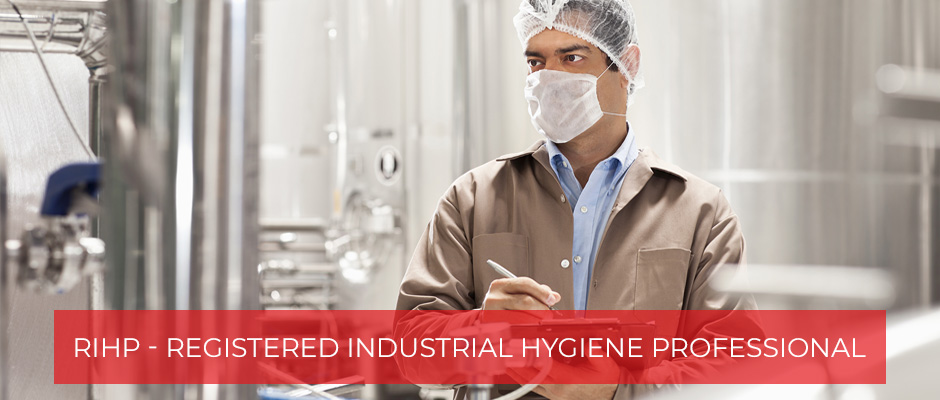 RIHP - Registered Industrial Hygiene Professional is a program designed to credential professionals responsible for investigating, examining and providing information to control and prevent potentially harmful conditions in the workplace, development of techniques to anticipate and control dangerous situations and participating in the development of regulations, on the government or state level, to ensure workplace and community safety. 
Education:
Bachelor's degree in engineering, chemistry or physics OR a Bachelor's degree in a closely related biological or physical science from an accredited college or university. Three (3) years of acceptable work experience may be substituted for each year of an academic degree program (i.e. Twelve years of experience is equivalent to a Bachelor's Degree).
Work Experience:
Three (3) years of experience directly related to industrial hygiene. Education can NOT be substituted for work experience. Please note: This requirement is in addition to the experience used in lieu of education.
Certification Type:
Science/Technology Programs
Study Guide
This is the recommended study guide for the RIHP - Registered Industrial Hygiene Professional Certification Examination.The guide covers topics such as Basic Science and Chemistry, Biological Hazards, Air Pollution, Sampling and Monitoring, Toxicology, Epidemiology and more. (271 Pages in length).