10 In-Demand Environmental Certifications
Submitted on Wednesday, June 19, 2019 - 3:30pm
An environmental certification, issued by a respected third party, shows employers and clients that you are qualified, experienced, and knowledgeable in the environmental field. There are several organizations that provide environmental certifications such as the National Registry of Environmental Professionals® (NREPSM). NREPSM is widely respected and was established in 1987, so our track record in supporting the environmental professions is well established. 
Probably the most respected certification offered by NREPSM is the Registered Environmental Manager (REM®) Certification which focuses on an environmental background, experience, and knowledge. An Associate Environmental Professional (AEP) Certification is available for new college graduates or for those lacking a degree. However, those are far from the only certifications offered. Additional certifications focused on specialties within the environmental fields. In this post, we will list 10 in-demand environmental certifications and describe why employers want them so badly.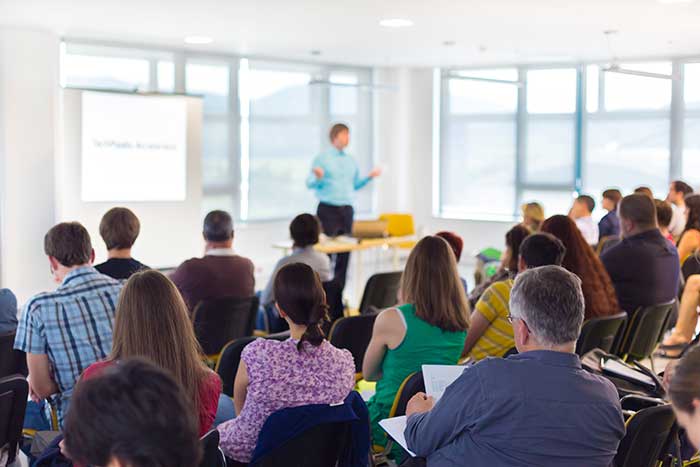 Certified Environmental Systems Manager (CESM) 
A certification such as Certified Environmental Systems Manager (CESM) can sound so all-encompassing that it's hard to pin down what special value it offers employers. But its usefulness lies in that very flexibility. CESMs have extensive knowledge of the ISO 14001 family of guidelines, which are the international standards that define best practices for environmental management systems. That makes employees with CESM certification widely useful for all sorts of organizations, including governmental bodies, major corporations, and consulting firms. Responsibilities may include implementing waste-management policies, ensuring regulatory compliance, and heading up remediation efforts. 
Certified Environmental AuditorSM (CEA)
The rubber meets the proverbial road when a Certified Environmental AuditorSM (CEA) gets involved. As we've written elsewhere, CEAs are "responsible for auditing the environmental policies and procedures of a company, agency, or business and setting up protocols for better implementation of environmental policies and standards." In other words, these professionals make sure that organizations of all stripes meet various environmental laws and regulations. 
Certified Environmental and Safety Compliance Officer® (CESCO) 
With knowledge of the most major environmental statues under their belts, Certified Environmental and Safety Compliance Officer®s (CESCOs) focus on practical applications of and compliance with accepted standards. They keep both organizations and the employees therein safe while also protecting the planet. Universities, manufacturers, health-care facilities, and the like all find the work of a CESCO invaluable.  
Certified Environmental Storm Water Compliance Professional (CESCP)
In 2006, heavy rains began falling on the city of Lexington, Kentucky, and the surrounding countryside. According to Insurance Journal, eight individuals died during the storm, six of which owed to car accidents. But drainage-related flooding claimed the lives of a pair of students at the University of Kentucky who ended up sucked into a stormwater drain. Certified Environmental Storm Water Compliance Professionals (CESCPs) help minimize the chances of such a tragedy happening.  
Certified Environmental and Safety Logistics Officer (CESLO) 
While logistics is typically associated with manufacturing, organizations of all stripes rely on their supply chains to get work done. Making sure that inputs get where they need to go in a way that remains safe for people and the environment while adhering to legal guidelines is the job of a Certified Environmental and Safety Logistics Officer (CESLO). CESLOs often find themselves working for consulting firms, state governments, or manufacturers. 
Certified Waste Management Professional (CWMP)
Few people pause to consider the dangers posed by waste disposal — and it involves a lot more than just the gunk that sewer pipes take away from our homes. Wikipedia lists a daunting list of dozens of waste-disposal incidents, including spills of radioactive materials, dioxin contamination, and floods of aluminum oxide. They're the kind of stuff that nightmares are made of. They're also the sorts of incidents that Certified Waste Management Professionals (CWMPs) help prevent, which helps protect not only people and property, but also employers from criminal and civil liability. 
Certified Indoor Air Quality Manager (CIAQM)
Did you know that there's a disorder called Sick Building Syndrome? The EPA defines it as "situations in which building occupants experience acute health and comfort effects that appear to be linked to time spent in a building, but no specific illness or cause can be identified." It can be caused by: 
Poor ventilation 
Chemical contaminants from either inside or outside the structure 
Molds, bacteria, and other organic contaminants 
Even more disturbing is the fact that the World Health Organization once stated that up to 30 percent of all new or remodeled buildings across the globe may have indoor air quality issues. Certified Indoor Air Quality Managers (CIAQMs) have the knowledge and skills to solve them. 
Certified Refrigerant Compliance Manager (CRCM)
Even laypeople unfamiliar with the ins and outs of the environmental field know that refrigerants can hurt the planet if they aren't processed correctly. A Certified Refrigerant Compliance Manager (CRCM) applies knowledge of how to use, store, and safely remove such potentially dangerous chemicals. By employing CRCMs, companies can comply with EPA guidelines and help avoid exacerbating the process of climate change. 
Certified Environmental and Safety Financial Officer (CESFO) 
Carbon finance has become a major element of many business' fiscal operations. So has sustainable operations, the art and science of keeping a company running in a green manner for year after year. Certified Environmental and Safety Financial Officers (CESFOs) understand all of the financial implications of environmental accounting actions, as well as the impact of trading emission offsets. 
Certified Environmental Scientist (CES) 
Our final certification, the Certified Environmental Scientist (CES), is the most basic —and the most important. This certification demonstrates that the individual comprehends a wide range of environmental subjects, everything from environmental health and chemistry to meteorology and zoology. And because it's so broad, it allows professionals to interact with a wide range of organizations. Businesses, nonprofits, and governmental entities alike know that a CES can help in multiple contexts and resolve many different issues. 
For more than three decades, NREPSM has supported environmental and safety personnel receive accreditation that demonstrates their professional skills. The Environmental Protection Agency and the U.S. Department of Energy officially recognize NREPSM, and some 12,000 scientists and individuals in related fields are members. Learn more about the certifications we offer today.