NREPSM Launching Federal OSHA Structure & Standards Course
Submitted on Monday, May 16, 2022 - 2:15pm
In 1970 the OSHAct was signed by President Nixon.  Congress then created the Occupational Safety and Health Administration (OSHA)** to ensure safe and healthy working conditions for workers by setting and enforcing standards and by providing training, outreach, education and assistance. Understanding how these rules and regulations were developed and their function is essential to understanding workplace risks, maintaining the safety of personnel, and avoiding potentially pricey violations. NREPSM will offer a multi-day, online course for environmental and safety professionals seeking a basic understanding of OSHA and how it specifically relates to both general and construction industries.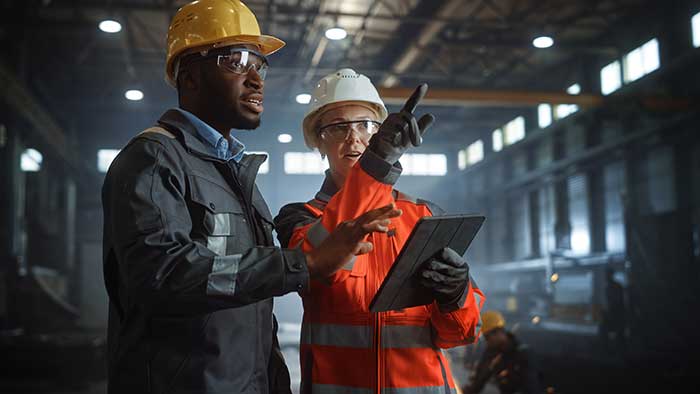 Taking place in September 2022, the course will focus primarily on essential, OSHA-related topics. Course sections include the following: 
Why is OSHA important to you and your company? 
What rights do you have as any employee under OSHA? 
What responsibilities does your employer have under OSHA? 
How OSHA inspections are conducted? 
What are OSHA standards and how are they developed and implemented? 
29 CFR 1910 General Industry Standards 
29 CFR 1926 Construction Standards 
Case Studies 
Where can you go for help? 
Ethics 
At the end of the course, students should be able to understand the broad strokes of OSHA regulations and how they apply in many diverse professional situations. In addition to understanding why standards were established, what they consist of, and how they're implemented, they will also be able to comprehend how actual risks differ from perceived ones. Finally, students will learn how all of these criteria function when dealing with hazardous materials.  
Employees who will benefit most from this course include those in advisory or decision-making roles whose work directly impacts the health and safety of other workers. Course requirements include a minimum of two years of experience in general or construction industries or a heath-and-safety role in another industry. The course will be taught by 40-year industry veteran Paul L. Errico and will take place on  September 12-14. Pricing will be as follows: 
3-Day Course: $550, including most recent copy of your specific industry's OSHA regulations book. 
For more information, please visit our Federal OSHA Structure & Standards Course certification page.  
**PLEASE NOTE THAT 22 STATES HAVE THEIR OWN "OSHA" APPROVED STATE PLANS (i.e., South Carolina, Virginia, Iowa, California and Texas to name a few) which follow Federal OSHA standards. These states have to comply with or be more stringent to the regulations.