How Environment Professionals are Changing the World
Submitted on Thursday, April 9, 2020 - 2:45pm
For decades, environmentally minded individuals have found themselves increasingly troubled by the issues facing our planet. Sometimes, though, passionate rhetoric and high-minded ideals can make one lose sight of the practical steps that will ensure a better future for everyone and everything. No one wants destroyed forests, poisoned soil, and a rapidly decaying atmosphere, but how do we actually avoid them?
That's a good question — and one that environment professionals answer every day. The people behind the raft of different certifications all have the same goal in mind: to better the planet. And though they don't always win awards or have their names featured in splashy headlines, they are truly unsung heroes who make vital contributions to our society. Read on to learn more about environmental professionals' contributions, how they make them, and the concrete steps they take to ensure ecology sustainability.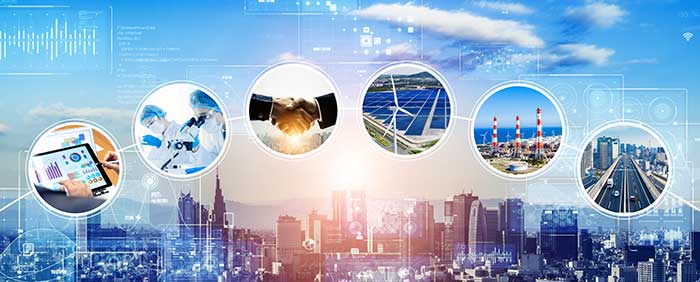 What Are Environment Professionals and What Do They Do?
Before discussing environment professionals' achievements, it helps to understand a little more about what they do. As we have explained in other blog posts, environmental professionals have a wide array of job titles and professional certifications. These include:
This is only a sampling of the kinds of environmental accreditations. But what do they do?
Well, environment professionals undertake a whole host of tasks. In entry-level positions, this may include data collection and data management, the basic stuff that enables environmentally friendly decision making. Others may involve the analysis of different types of samples and formulating ecological strategies so they can address various environmental issues. Still others develop an understanding of how fungi work and ways that property managers can safely remove it. Tasks environment professionals might find themselves engaging in range from arranging the safe transport of hazardous materials and properly disposing of such materials to assessing indoor air quality and ensuring that workplaces don't have unsafe conditions.
How Environment Professionals' Practically Save the World?
This type of credentialing works itself out in concrete ways in an environment professional's day-to-day life. For instance, such a person might find himself or herself:
Contributing to investigatory hearings on off-shore drilling disasters such as the 2010 Deepwater Horizon incident
Consulting with Federal authorities on how best to use or dispose of environmentally compromised properties
Interpreting case law in order to help governmental managers properly plan for major projects
Documenting historical properties to ensure compliance with Section 106 (a part of the National Historic Preservation Act requiring federal agencies to weigh the impact their actions might have on significant sites)
Conducting NEPA (National Environmental Policy Act) surveys on wetlands, waterways, and other similar areas to ensure compliant with Federal regulations
Assessing wildlife habitats and preparing appropriate reports in order to preserve fragile wetlands
Inspecting industrial plants and auditing various waste-disposal sites
These tasks span a range of industries. Though you would expect to find environmental professionals in the manufacturing, oil production, advocacy, and governmental sectors, it might surprise you to learn that they can play a vital role in historical preservation, commercial real estate, and biotech, Providing environmental performance assessments in highly technical fields is only the start. Environment professionals show up in numerous areas and in surprising ways.
Environment Professionals Spur Innovation
Environment professionals do more than merely work in easily predictable fields and in tightly predetermined ways. They also fuel innovation in fields sometimes known as environmental trouble spots.
U.K.-based advocacy organization Edie has pointed out how dedicated environment professionals have begun to transform the fashion industry, a sector where excess waste product had been a long-running problem. Thanks to their efforts, designer Elvis and Kresse has begun repurposing castoffs from sources as varied as fire departments and Burberry, turning them into unique luxury goods. Other environment professionals from other companies are also getting in on the act. Adidas has begun crafting shoes out of plastic salvaged from the ocean, and Porto Alegre has begun repurposing Levi's leftovers.
Those aren't the only ways in which environment professionals are bending the curve, so to speak. The EPA itself has published a guide to lean manufacturing and Six Sigma management techniques. Though usually thought of as strictly efficiency markers, but environment professionals can leverage these approaches to positive environmental ends — and even contribute to greater efficiency gains. As the EPA's guide states, "By adding environmental wastes to Lean's deadly wastes, organizations can harness the powerful drivers behind Lean and Six Sigma to make businesses more competitive while reducing environmental impacts and wastes."
Environment Professionals Provide Leadership
Trying to define the word "leadership" can become an exercise in frustration. Management gurus and ethical philosophers alike have tried their hands at it and struggled to come up with a comprehensive meaning. When it comes to environment professionals, though, leadership involves setting the course for a company, agency, or some other concern. Yes, it's about implementing the best ecological strategies and ensuring environmental legislation compliance. Yet it also involves setting an operational course through daily decisions.
Consider the Harris County Precinct 4 administrative service center in Tomball, Texas, a recently opened, LEED-certified structure that ensured health for the environment as a whole and health for those who would use it. Then there's Bonterra Organic Vineyards, an environmentally conscious winery that crafts great bottles while minimizing its impact on nature, so much so that it received a Sustainable Winegrowing Leadership Award. Or think about the Lone Star State's South Padre Island where environmental health director Victor Baldovinos received the 2020 Governor's Community Achievement Award for its environmental efforts.
None of these achievements would've occurred without the focused commitment of environment professionals. Does making an impact for the world at large spark your imagination? Could you see yourself working in an environmental field? If so, consider learning more about NREPSM's certifications. As a pioneering nonprofit in the environmental and safety industries, we can provide the tools and training to help you impact the globe for good.